Lucia N°03 brings the ancient energy, which emanates from the Egyptian pyramids, for the first time and unique to Tyrol, to the Alps, to the country of origin of the meditation lamp. Thanks to the Lucia N°03 Pyramid, this spirit can now also radiate its power here and soon all over the world. Just as the Olympic flame in Olympus is kindled and spread in the temple of Hera, so the ancient energy of the Great Pyramid of Cheops reaches the whole world.

The dimensions of the Lucia N°03 Pyramid are true to those of the Great Pyramid. During a Hypnagogic Light Experience, the face is in relation to the height of the king's chamber of the Great Pyramid.
This Lucia N°03 Pyramid is the prototype and is currently being further developed.
Our goal is to use the pyramid both with the Lucia N°03 Home Portal (which you can see in the photo) and in the future with the Lucia N°03 Practitioner System.
The top of the Lucia N°03 Pyramid (= pyramidion) is coated with 24 carat gold, which gives the process of a change of consciousness even more appreciation.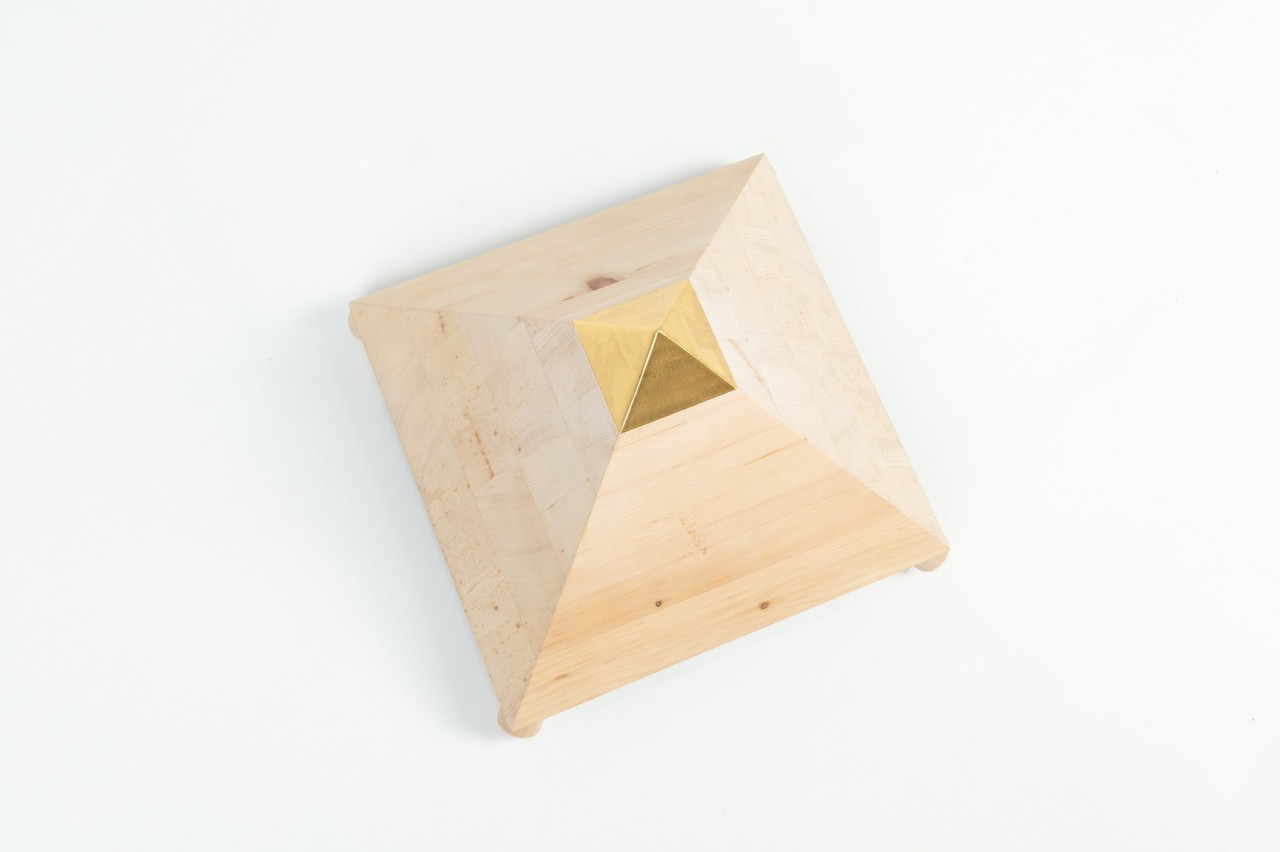 photo: Lucia N°03 Pyramidion 24 carat gold coated
The golden top is made of Tyrolean stone pine. The stone pine (Pinus Cembra, Zirbe) is a tree that only grows in high mountains (from 1,500 m to 2,500 m) and has adapted to the harsh climatic conditions. The stone pine can withstand frosts down to -50°C. People have always found the smell of stone pine to be particularly pleasant. The knowledge of the power of this wood is just as ancient and has always been upheld by people living in the Alps. We use this wood from Tyrol because the neurostimulator Lucia N°03 comes from Tyrol, we have been producing it here longer than twelve years now in the middle of the Alps and we constantly develope the philosophy and devices.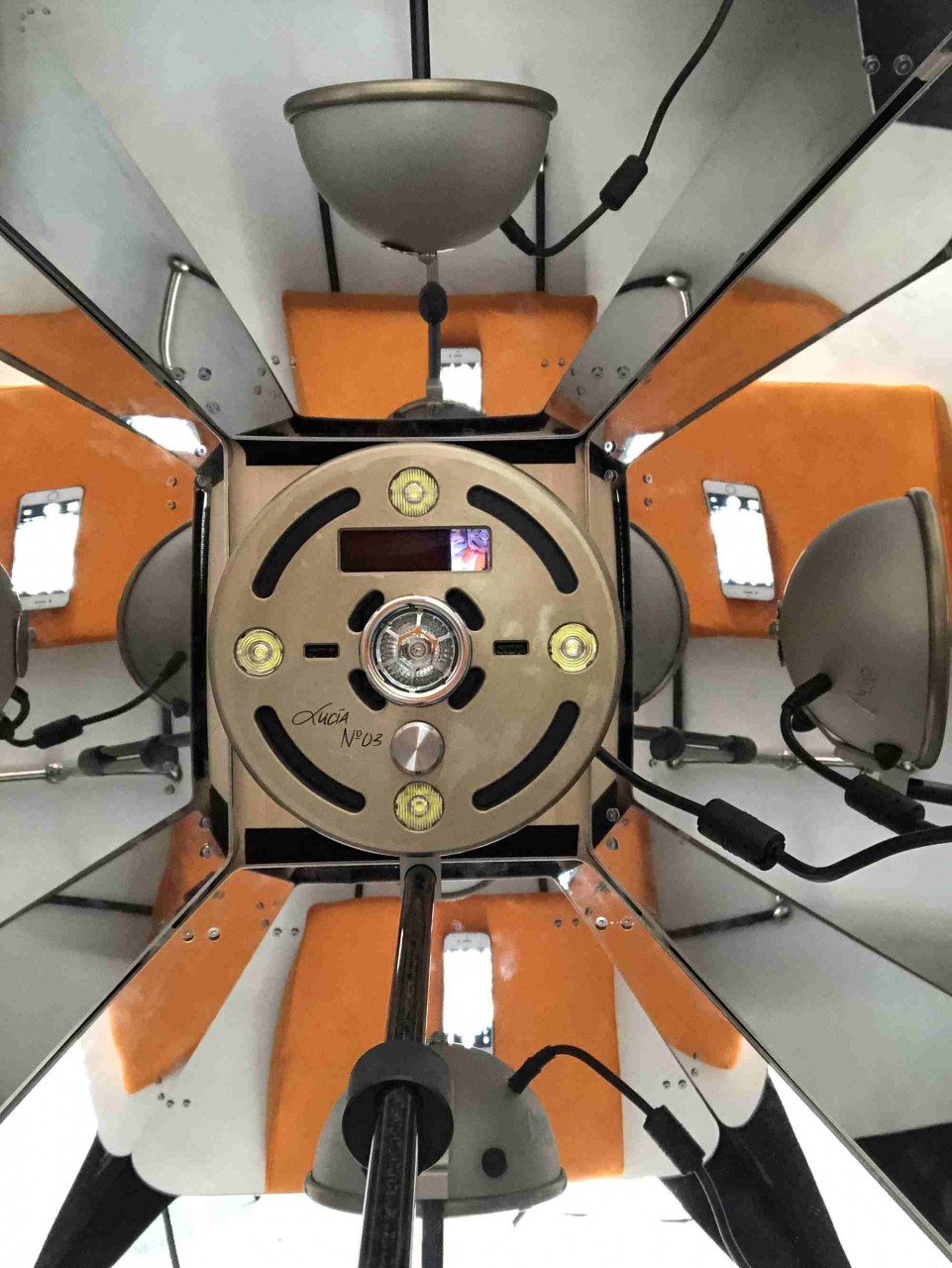 photo:
Kaleidoscope-effect inside view
The inside of the pyramid is lined with a mirror, so that you can feel yourself in a kaleidoscope-like room even before the actual Hypnagogic Light Experience.
photos:
light attendance gmbh

Lucia N°03 Pyramidion 24 carat gold coated
kaleidoscope inside view
www.fotoruth.at